Free QR code generator with logo
Generate, Scan, and Post! Here's how to make full use of Free QR Code Generator!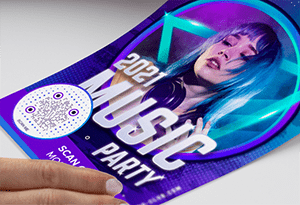 Flyers and Brochures QR Code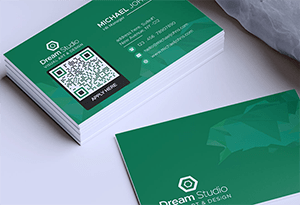 Business Card/vCard QR Code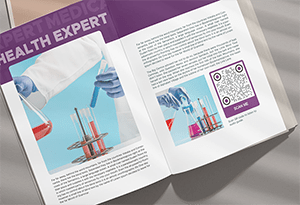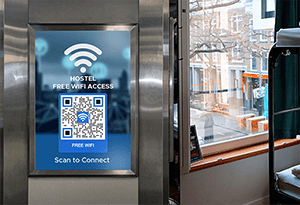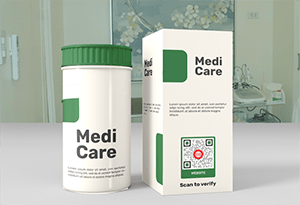 Product Packaging QR Code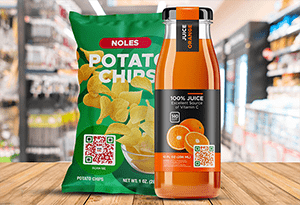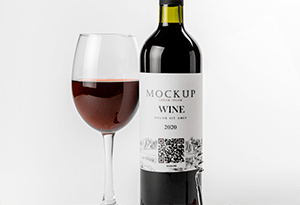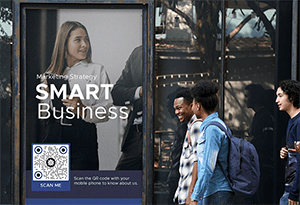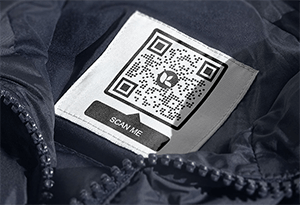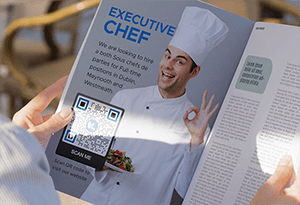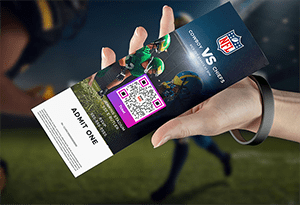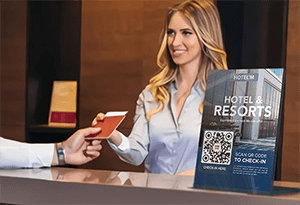 QR codes for Hotels & Leisure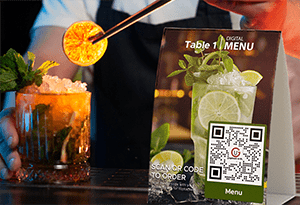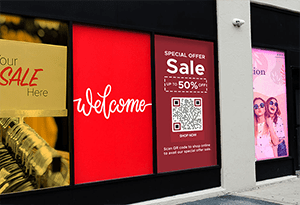 QR codes on Store windows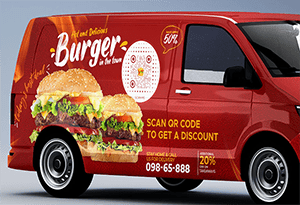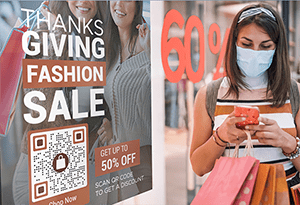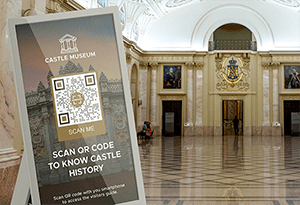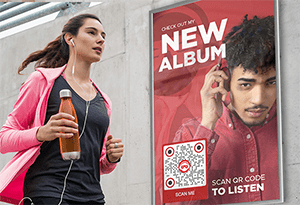 Free QR code generator with logo!
QR codes connect the physical and digital worlds, helping take your business strategy to the next level. Learning
how to create a QR code
and adding them into your campaigns and marketing materials is an effective way to help smartphone users discover and engage in your digital content, such as your website, social media profiles, files, vCards (digitized business cards), and more. FREEQR provides the most number of advanced QR code solutions, features, and integrations. We're recognized as the best free QR code generator with logo worldwide, offering more value and comprehensive customization tools. Make the most of professional tools such as bulk QR code generator and QR code generator API. Edit QR code embedded contents and
track QR code with Google Analytics
with our user-friendly interface. Our software is built with modern businesses' success in mind.
Get more SCANs with your free QR code. Create your first campaign today!
1
Start customizing your QR Code: Free QR Code Generator online allows you to personalize your QR code campaigns. Create your QR code with logo and personalize according to your brand colors. Make it look professional and authentic so you'll get more people to stop and scan your QR code for advertising, and other utility or marketing use!
2
QR code for advertising: Make sure your location is ideal for QR Code posting. Test your free QR code. Is it easy to scan on any screen size? Will the poster be crumpled or split when placed on the wall? These are just some important factors to consider with QR Code design.
3
Add a Call-to-Action: Add a compelling call-to-action to your free QR code to get more people to scan it. Your image and text should lead people's eyes towards the code. Make it urgent and set their expectations on the outcome as well. Learn more about QR Codes in Marketing to make full use of these versatile squares!
4
No less than 1.2 inch or 3-4 cm!: Remember, there's a size limit to your QR codes! Make sure they are the right size so they're easy to see and scan in just one try. Resize it to at least 1.2 inch (3-4 cm) in dimension, and test it out before posting. Always follow the QR code best practices to ensure your success!
Free QR Code Generator - Frequently Asked Questions
What is a QR code?
A 'Quick Response Code' or QR Code is a 2-dimensional barcode type invented by Denso Wave as an automotive parts tracker in 1994. QR code have since evolved into a life-saving tool and innovative marketing feature. It now brings a digital dimension to offline ads, allowing marketers to track its effectivity with the number of scans.
A dynamic QR code (paid QR Code) allows you to track data and edit your content any time. This saves a lot of time and money on printing. A free static QR code simply leads scanners to your embedded data. This can be a URL or text. The data behind this cannot be tracked and edited. The Dynamic type is more useful for marketing as it comes with QR code data analytics: number of scans, time of scan, location of scan (city/country) and device used (iPhone/Android).
Can I switch from a static to a dynamic QR code?
Once you select and make a static QR code, it can no longer be changed into a Dynamic QR code. However, you can register for an account and choose Dynamic QR Code on the Free QR Code Generator homepage and start using your 3 free Dynamic Codes for a more effective QR Code marketing.
Is there a free QR code generator that doesn't expire?
Free QR Code Generator allows you to generate Static QR Codes that never expire. Generate your own Static QR Code today and get unlimited scans with it.
Can I delete a dynamic QR code?
Yes, if the Dynamic QR Code only has 8 scans or lower, you can choose to delete it on the track data page.
Why is my QR code not working?
A lot of factors can affect the scannability of your QR Code. Check your data and make sure the URL is correct. There should also be enough contrast on the background and foreground of the QR code. Always use dark colors on the foreground so it's easy to scan, and you create more effective QR Codes to generate sales.
Can I create, save, and delete a QR code template?
Yes, you can make a template and save it to easily create more QR Codes. To delete a template, just hover your mouse and click on the cross above it.
How many free static QR codes can I make in one account?
Free QR Code Generator gives you as many static QR codes as you want. Your free static QR codes will never expire and will be valid for a lifetime. This is a good starting point in creating QR Code for small businesses.
What is the best format for the logo of the QR code?
It's always best to create a QR Code with your logo in it. Your logo must be in a square and in JPEG or PNG format so it maintains its quality. The size should be around 500KB to 1MB.
For PDF QR Codes and other files, choose the 'File QR Code' on the Free QR Code Generator homepage. You can also choose 'YouTube QR Code' for related video files, and a 'Location QR Code' for Google Maps. Explore the Free QR Code Generator homepage and you'll learn more about QR Code best practices.
How to make a QR code with multiple links?
The Multi-URL QR code allows you to store multiple links in a single QR code for lead generation and sales. You can redirect scanners to multiple links based on the time of day, language used, location, and the total number of scans. This is best for cross-border eCommerce, worldwide ad campaigns, product packages, and retail QR Code.
What is a QR code on table and how does it work?
Displaying QR codes on table is one way of allowing your customers to access your restaurant menu via mobile phones. Once scanned, the QR codes will redirect your diners to an online interactive menu where they can order and pay hassle-free.
What is a QR code on table?
Often used as Menu QR Codes, using QR Codes for restaurant marketing on the table allows customers to order via their smartphones. Once scanned, the customers will be redirected to an online interactive menu where they can easily order and pay. Not limited to online menu, these are also used on QR Codes for retail.
How to make a Menu QR code?
You can opt for a view-only QR code menu by uploading a PDF, JPEG, or PNG file of your restaurant or bar menu on the 'File' tool of Free QR Code Generator. You can also create an interactive, smart Menu QR Code with MENU TIGER. It has mobile ordering and mobile payment integration with no coding needed, so any restaurant or bar can easily use this QR Code for marketing.
Do not use light colors such as yellow and pastel colors for your QR code. These light tones are not good for scanning as they're not easily detected, so, it is best to use darker colors on a white background.
Does your QR code generator have ads?
Free QR Code Generator is 100% ad-free!
How do I generate QR codes for free?
Choose Static QR Code from the Free QR Code Generator homepage and
start creating your Free QR Codes
. You can also sign up for a free account and get 3 free dynamic QR Codes, with limited number of scans.
Why is your QR Code service free?
Free QR Code Generator provides free Static QR Codes with unlimited scans so anyone can easily create their own QR Code with all the tools provided on the homepage. We also offer three free Dynamic QR Codes with the Free plan so you can experience the benefits of using a trackable and easy to edit
QR Code for your marketing campaigns
.
How do I generate a QR code for free?
What is the difference between a PNG and SVG file?
An SVG file prints at the highest quality for
retail QR Codes
. This vector-type file is used in Illustrator, InDesign, and Photoshop. A PNG file format is mainly used for online posting. It can also be printed, but is of lesser quality than SVG.
How do I make bulk QR Codes?
Use the CSV template to create a bulk QR code. Enter the number of
QR codes for advertising
you want to generate with the same URL and start creating unique QR codes. Bulk QR Codes allow you to have unique QR codes by the thousands, but you can still easily measure the number of scans. A bulk QR code comes in handy if you need to have unique QR codes for one product, or if you need to make QR codes from different URLs.
What is a vCard QR code?
A vCard QR code allows people to add a QR Code on their business cards. In just one scan, this
QR Code for networking
allows people to view all your updated contact information. They have the option to save it on their phones. vCard QR codes may also be added on your email signature. As it is a Dynamic QR Code, vCard information can be edited anytime, so you won't need to reprint your obsolete business cards all the time.
How can I make an MP3 QR code?
Is Wi-Fi QR Code a Dynamic QR Code?
No, Wi-Fi QR Codes can only be static because scanners will have no connection to the internet when they scan it. Dynamic QR codes require users to be connected to the internet upon scanning and uses
QR Code tracking
.
What is the best free QR code generator?
Free QR Code Generator is the best QR Code generator software online today as it offers the best features for every person and business' needs. It offers unlimited scans for a free Static QR Code, and has specific QR
Code tools for every marketing campaign
you'll ever need.
How does the free QR Code Generator subscription plan work?
Depending on your plan, you get a certain amount of QR Codes per year. If you get an annual plan, you get x amount of QR codes, and they are valid for that given period. You don't get X number of new QR codes per year. You pay to keep your dynamic QR codes valid.
How do I create a Facebook QR code?
Choose the 'Facebook' QR Code from the Free QR Code Generator homepage. Add your Facebook URL and redirect customers to either your Facebook page, specific post, or straight to your 'Like Page.' Facebook QR Code also allows you to boost your 'Live' videos, business events or webinars, and simply promote your company Facebook page or personal brand through
social media QR Code
.
What is a restaurant digital menu app?
A digital menu app allows restaurants and bars to easily take orders, manage their queue, track their order data, and improve their
restaurant marketing
. A digital menu app makes it easy for customers to order as they can do it straight from their smartphones. They have access to high quality images of food and drinks selection. Digital menu apps also come with easy mobile payments integration such as Google Pay, Stripe, PayPal, and Apple Pay.